Intro about CEO
CA Manish Gupta is a renowned Chartered Accountant as well as Cost Accountant. He was awarded with graduate degree (B.Com – Hons.) in the year 1990 from Shri Ram College of Commerce, Delhi University.
Mr Manish Gupta is a founder of Saraswati Accountants Software Private Limited which was established in 1999. He is actively working as CEO and his ambition to develop, grow, sustain and rather outperform in this competitive market by only focusing on the quality services.
About Company
Saraswati Accountants Software (SAS) is a software technology & innovation company. We are pleased to introduce ourselves as one of the leading commercial software application vendor and service providers in the Delhi - Capital of India, Haryana and UP. We have a rich experience of selling & implementation of application software. SAS, continuously strives to improve its software engineering and delivery processes by applying industry standard methodologies and quality assurance programs. We have a highquality infrastructure to ensure maximum reliability and efficiency at all times and a very creative team that understands the client's requirements and delivers tailor-fit solutions with access to top-level technical and creative talent in many disciplines. SAS deals in ERP Software, GST Solutions, Distribution Management Software (DMS) and CRM.
SAS is a five-star Sales & Implementation channel partner of Tally Software since 1999. SAS, with a rich experience in the implementation of Enterprise business solutions in Tally enterprise framework – offers complete Tally solutions, which includes consultancy, design, development (customization and Integration), implementation and training. We add value to productivity of our customers by bringing excellent understanding of the business processes to the table. Our experienced project management team with proven technical capabilities ensures that our customers receive Intelligent Solutions in the timeliest, cost efficient & reliable manner. We follow a well-defined methodology that enables customers to exploit the benefits of Tally to its fullest, and in a most cost-effective manner possible. The secret of SAS success lies in its flexibility, responsiveness to customers, encouragement and reward to employees and well satisfied business partners. SAS always focused on providing off-the-shelf software solution that are designed specifically for small-to-Mid Enterprise (SME) and distributed enterprise markets. SAS an excellent track record in IT consultancy and services, serving customers in varied sectors such as Manufacturing, Retail, Service sector, Distribution, Medical, Transport, Finance & Government for all type of business application solutions.
Presence: Rajendra Place - Delhi, South Extension - Delhi, Gurgaon – Haryana and UP.
We love to work as a team and make our clients happy and wonderful.
Vision
Our vision is to be a pioneer and leader in providing the most valued solution in the software industry in India. We aim to empower our clients to exponential growth and excellence by providing innovative products and solutions. Also, the vision of the company is to provide the highest quality services thereby increasing customer satisfaction and loyalty.
"Your trusted Partner for need of Enterprise Software Solutions"
Awards
Saraswati Accountants Software (SAS) received more than 50 awards from various reputed organization / company. SAS believes to provide smooth and professional services to their customers continously. Quality over quantity. SAS believe in providing quality services every single time.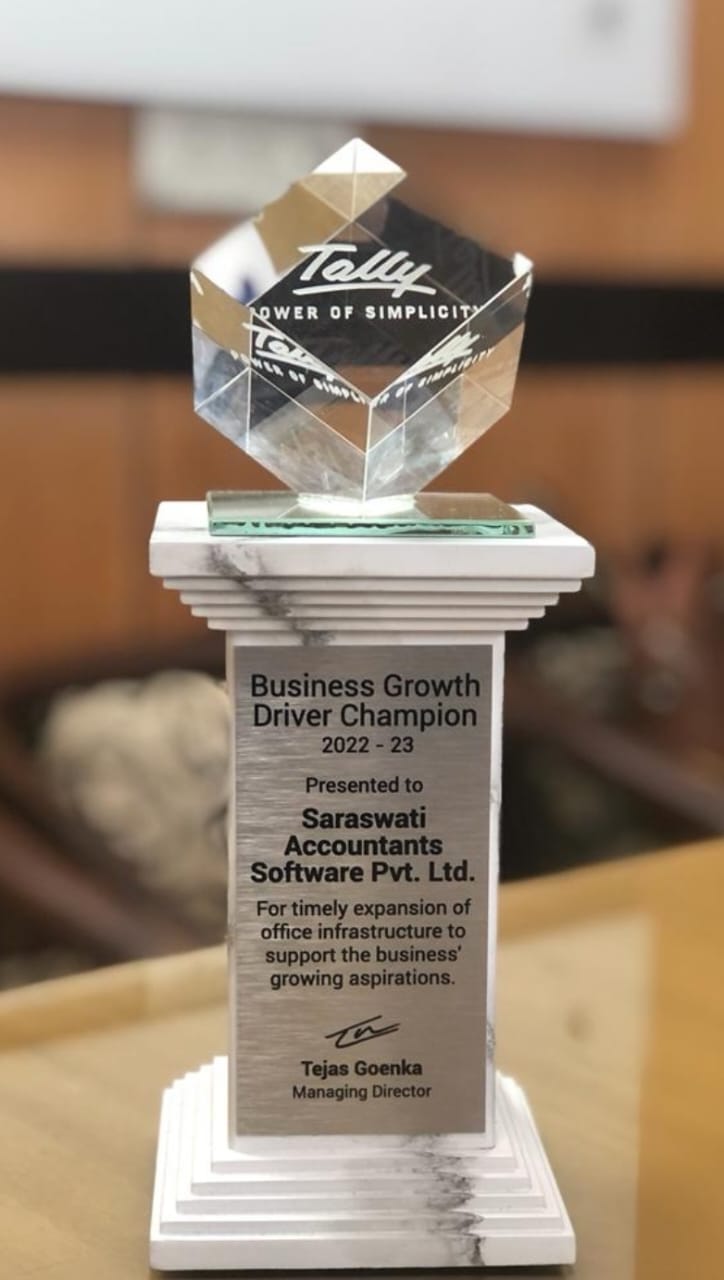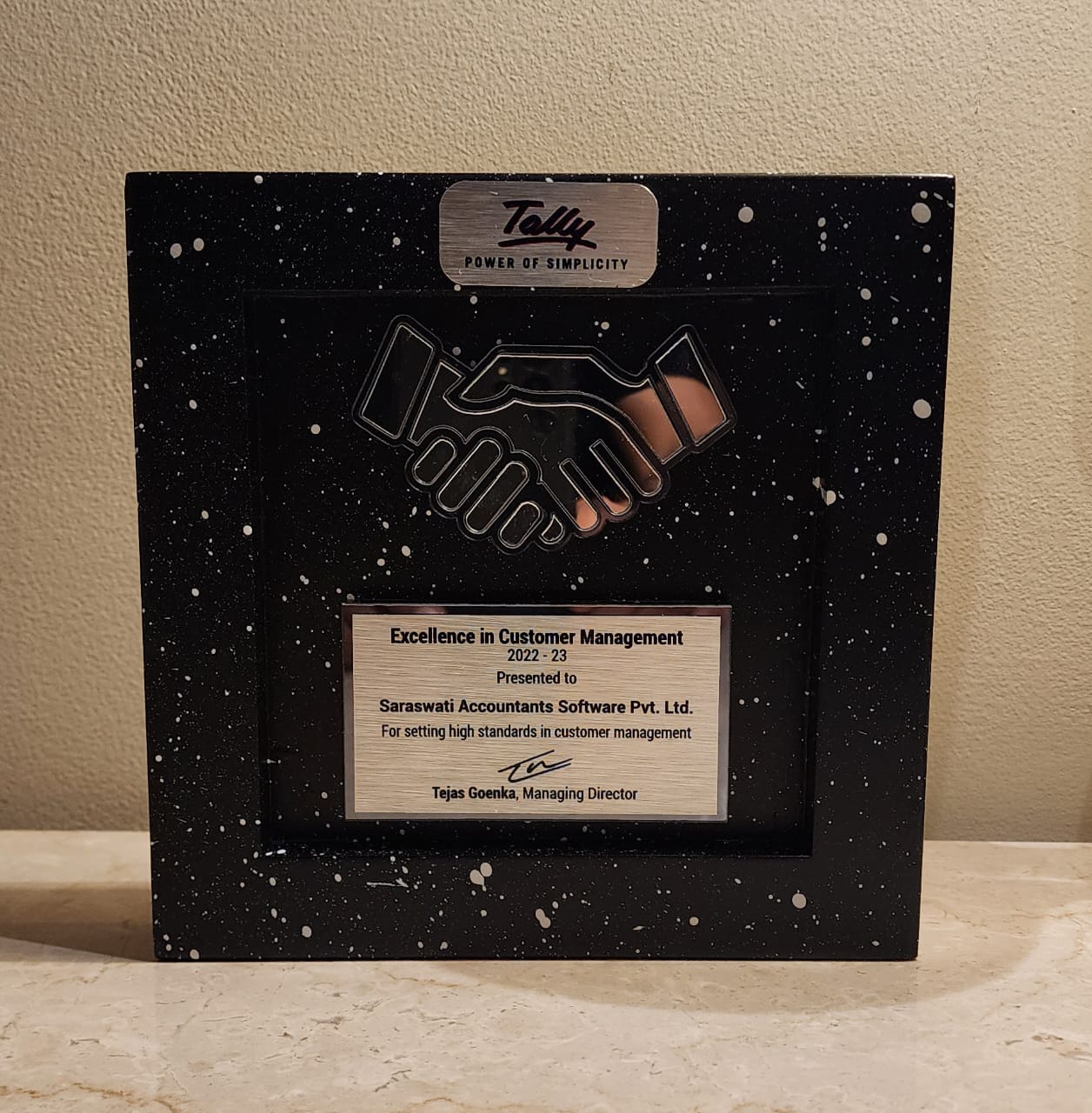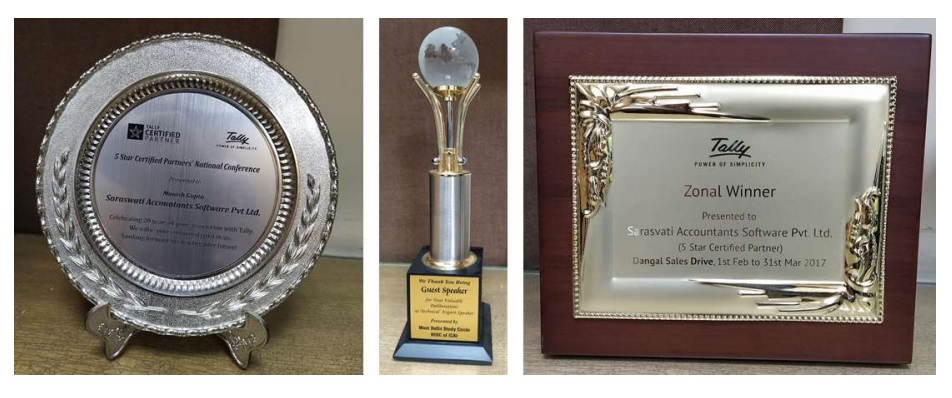 Happy Customers